SPORT
Football
Spratton Football Club was certainly in existence in 1893 and became affiliated t the Northamptonshire Football Association in 1896. It seems that games were regularly played against teams from as far away as Bugbrooke up to the outbreak of World War 1. In the early days the main requirement for being considered for selection was that you owned a set of playing kit. Such kits were sold on as players retired from the team.
Between the wars the Club competed in the Mid Northants Village League and were league champions 6 times, and were league cup winners twice.
After the Second World War the Club has played in the Central Village League (now the Northamptonshire Combination Football League) since its inception in 1953 with continuing success.
Cricket
Over the years Spratton Cricket Club played on a number of different fields round the village. It was disbanded during the Second World War and re-formed again after. It was finally disbanded in 1955.
Vallance Jupp (1891 – 1960)
Vallance had been an outstanding County and England Test cricketer during the 1920s and 1930s. He captained Northamptonshire from 1927 – 1931 and was Wisden Cricketer of the Year in 1928. He was a great help in getting the Cricket Club started again after the war.
Charles T Studd (1860 – 1931)
Charles was born in Spratton but the family moved away when he was still a baby. He had a distinguished career playing for Cambridge University and England. He later became a missionary working in China, India and Africa and died in the Belgian Congo, aged 70.
Devon Malcolm
The distinguished cricketer Devon Malcolm (born 1963 in Kingston, Jamaica) has lived for a time in Spratton. He took 128 wickets for England in test matches from 1989 – 1997, and his county cricket includes a spell for Northamptonshire from 1998 – 2000.
Boxing
Jeff Tite
Born in 1926, Jeff had his first fight on September 15th 1947. He had 85 welter-weight and middleweight contests over a period of five years, winning 67 of them.
Motor Cycle Racing
Maria Costello MBE
Maria Costello, from Spratton, is the only female motorcycle solo racer to be awarded the MBE (in 2009). She has had a glittering career, holding the record for the fastest woman to lap the Isle of Man TT course (2004 – 2009), and was the first woman solo racer to achieve a podium finish there. In 2015 she became the fastest woman to lap the International Ulster Grand Prix. Besides these achievements she has done much to further the cause of women in motorcycle racing.
Rugby
Matt Dawson
Matt Dawson of Northampton saints and England lived in Spratton for a short time and was a teacher at Spratton Hall School. He is the most capped England scrum half ever with 51 caps and captained the England team in their victorious Six Nations Championship in 2000.
Ben Cohen
Ben Cohen of Northampton Saints and England has lived for a time in Spratton. He was part of the Northampton team that won the European Cup in 2000, and the winning England World Cup team in 2003.
Lee Dixon
Lee is a Northampton Saints and England player living in Spratton. He was first called up to the England squad in 2008, and was named as Northampton Saints captain for the 2015-16 season.
Jim Mallinder
Jim is director of rugby at Northampton Saints. He played full back for Sale Sharks and gained a couple of England caps in 1997. He came to Northampton Saints from the RFU in 2007, and has guided the team to many successes since then.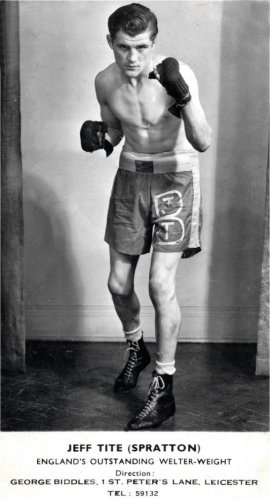 SPRATTON HISTORICAL FIGURES, OCCUPATIONS AND VILLAGE INSTITUTIONS