HOUSES OF THE VILLAGE
The earliest surviving houses in the village are the stone built farmhouses from the 17th century. Two of these are believed to be from around 1650, one in Manor Road opposite the church and one in Yew Tree Lane.
Before the advent of the turnpike road (now A5199), the thoroughfare from Northampton to Leicester came in from the south up Entry Hill into Yew Tree Lane crossing Brixworth Road (which was a mere narrow track) into School and Manor Roads, before going up the ancient hollow way to Little Creaton. With the house in Manor Road the only exception, all the main dwellings were built along this axis, which has 6 or 7 17c houses still standing and mostly constructed in the last decade of that century. At the time, these were all two storey and thatched. Workers cottages were intermingled along this axis.
A hundred years later a few wealthy land-owners wanted to upgrade and this was the start of larger and often three-storey dwellings, with good examples in Church Road. Some of the two-storey farmhouses were extended upwards at this time or later. (If known the oldest record of number of dwellings).
Expansion of the village started in the 1930s with Smith Street and Holdenby Road, but more so from the 1960s to 1980s with the village being in-filled between its original core and the A5199. There are now some 530 dwellings in the parish. Seven thatched properties remain and there are a number which incorporate cob.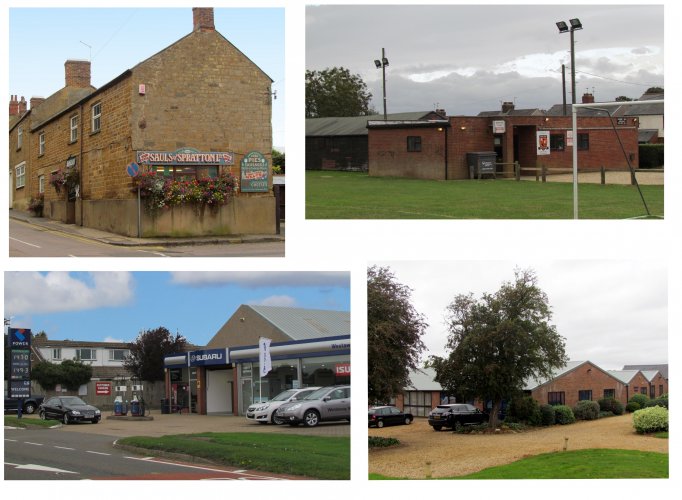 SPRATTON HISTORICAL FIGURES, OCCUPATIONS AND VILLAGE INSTITUTIONS