Lieutenant George REEVE MC MM
1st Battalion, Royal Irish Fusiliers 7574
Lt George Reeve 1886-1918
George Reeve was born in Spratton on 21 February 1886, the eldest son of George Reeve, an ironstone labourer and former soldier, and his wife Lydia, both from Spratton. There were six children born while the family lived in Spratton and two more after they moved to Northampton in 1901. George attended Spratton primary school and when the family moved from the village he briefly became a boot and shoe worker in Northampton. He enlisted in the army in 1902 aged 16, and in 1911 when he was 25 he was living in army barracks in Hampshire. He was a flag sergeant and instructor of signallers in 1914. A fine athlete, he won numerous awards in the army for sports and shooting achievements. Four of the Reeve brothers served in the First World War – George, Richard (known as Harry), Samuel and Sidney. Three brothers sadly died; Harry was the only one to survive.
George had a distinguished career in the army and there is no shortage of information about him. As a regular soldier, he was sent to France with the British Expeditionary Force in August 1914 as soon as war was declared. He served with great distinction throughout, fighting at Mons in 1914 as well as the battles of the Marne, the Aisne, La Bassee, Ypres, Neuve Chapelle , Festubert, Loos, the Somme, Arras and Cambrai right through to early 1918. He was wounded in action at least four times, commissioned in the field for gallantry and won both the Military Medal and the Military Cross. George was promoted from Sergeant to acting Regimental Sergeant Major on 19 April 1915 and by November of that year he had been commissioned as a Second Lieutenant. He was mentioned in Sir John French's New Year despatches on 1 January 1916 and promoted to full Lieutenant on 5 February 1918.
In the early summer of 1915 George was on patrol duty near Hill 60, south of Ypres, when he was wounded in the head by a hand grenade. He was awarded the Military Medal for gallantry and good service at the Second Battle of Ypres in 1915 and also received his commission.
He was wounded again on 18 January 1916 while raiding enemy trenches near Beaumont Hamel in the Somme area. He and another injured officer were dragged to safety by an orderly under constant heavy fire. (The orderly was subsequently awarded the Distinguished Conduct Medal.) George was treated in the Red Cross hospital at Rouen and then sent home to England. He was back at the front line again later in the year and took over command of C Company, Royal Irish Fusiliers. He was wounded fighting around Guillemont and Ginchy during the final stages of the battle of the Somme on 12 October 1916. He was treated in the military hospital at Etaples for a leg wound and shell shock and then transferred to England for further treatment.
On 3 May 1917 his Company was held up on the Roeux-Gravrelle Road by heavy machine gun fire from the south and the north and there were many casualties. His men were mixed up with men of other battalions. George, despite being wounded, collected together all the Irish Fusiliers, reorganised them, and dug in on a line from west of the Chateau to the railway embankment where he established himself and remained until recalled by order some hours later. He was successful in withdrawing with few casualties and bringing his wounded with him. His gallantry and devotion to duty were recognised by the award of the Military Cross and he returned to London where he was presented with his medal by King George V at Buckingham Palace. Back in Northampton he was feted by Northampton Castle Ward Conservative Association, and the newspapers made much of him. In the midst of the celebrations he found time to return to Spratton to take his medals to show the Schoolmaster, Mr Harry Smith, and no doubt all the children at the school. (See the extract from the school log book below, in which Harry Smith is incorrect in stating that George had won the DCM; he had already been awarded the Military Medal.)
The citation for the Military Cross, published in the London Gazette on 18 July 1917, reads:
"For conspicuous gallantry and devotion to duty. He showed great resource and determination in assuming command of his company when all other officers were casualties, in reorganising men of other companies, in digging in and maintaining his position. He subsequently withdrew and brought all his wounded with him. His skill was most marked."
Late in 1918, George was sent back to England and attached to the 52nd Battalion, King's Royal Rifle Corps at Colchester, Essex. Very sadly he was killed in a road accident on 14 October 1918 aged 32. He was walking from the Barracks towards Colchester when he was hit by a taxi. He suffered a fractured skull and died the following morning in hospital. He is buried in a Commonwealth War Grave in Towcester Road Cemetery, Northampton. As well as being awarded the Military Cross and the Military Medal, George was entitled to the 1914 Star, the British War Medal and the Victory Medal.
Further information on Lieutenant George Reeve MC MM can be found in 'Researching British Military Medals' by Steve Dymond, published by The Crowood Press 1999
and
'Stories Behind the Headstones' edited by Anne Garraway, published by Chase Park Publishing for Northampton University of the Third Age 2014
MORE INFORMATION
Military Medal
Military Medal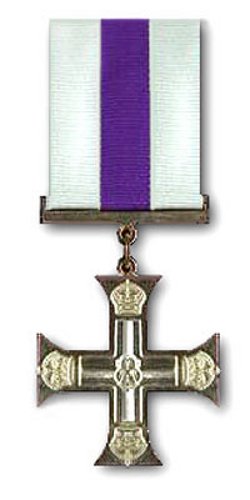 Military Cross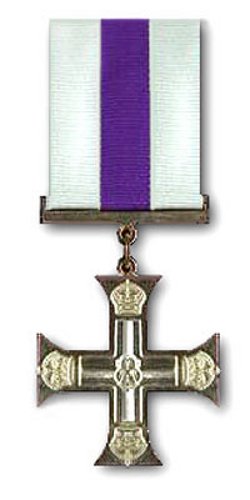 Military Cross
Extract from the log book for Spratton Primary School 12 September 1917 recording the visit of Lt G Reeve to the School.
Extract from the log book for Spratton Primary School 12 September 1917 recording the visit of Lt G Reeve to the School.
MEN WHO SERVED
ADNITT
ARCHER
ARTHUR
AUSTIN
BALDERSON
BALDWIN
BATTAMS
BILLING
BLAKESLEY
BLUNDELL
BOWERS
BRANSON
BROWN
BUCKBY
BUSWELL
CAPON
CATTELL
CLARKE
COOK
COOKE
COPSON
CRANE
DICKENS
DICKERSON
DUNKLEY
ELDRED
ELSDALE
ERSKINE
FOWLES
FRANKLIN
FRISBY
GAMMAGE
GIST
GOODEN
GOODWIN
GREEN
HAYTER
HIDER
HIGGS
HOBLEY
HODGE(S)
HODSON
HORNE
HUNT
JOHNSON
JUDD
KENCH
KNIGHT
KNIGHTALL
LEATHERLAND
LEESON
LEONARD
LETTS
LIVESEY
MAINS
MANNING
MANNINGHAM-BULLER
MARTIN
MASON
MIDDLETON (WYKES)
NORMAN
PAGE
PASSEY
PATEMAN
PAYNE
PHEASANT
POWELL
REEVE
RHODES-MOORHOUSE
RICHARDSON
SMITH
SNEDKER
SPEECHLEY
STEVENS
TARPLEY
TARRANT
TAYLOR
THORNTON
TIRRELL
TITE
TREDWELL
TURLAND
VINEY
VOKE
WADHAMS
WARD
WARWICKS
WHATTON
WOOD
WYKES